So, apparently now is the time for free photo books! :) Here's a few deals that have recently popped up in my inbox. You still have to pay shipping, which is usually about $7 - but depends on the company.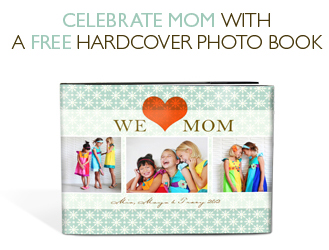 Free 5.75x7.75 Hardcover Photo Book from Mypublisher!
- love this company! :)
Free 20 page 8x8 Hardcover Photo Book from Shutterfly
- offer good through May 21, 2012 - I've made a few from here before! They turn out nice!
Free 8" x 8" 26 page soft cover mini SmileBooks photo book
- I have not used this company before so let me know how it goes if you order from them or if you have before!